You can use supported hardware with your Square Retail point of sale to run your business — giving you an all-in-one countertop solution. With the Square Stand Hardware Bundle, you can connect your iPad to a cash drawer, receipt printer, and barcode scanner to equip your business with a full POS setup. Note: The Square for Retail app is only compatible with iPad. At this time you won't be able to use the Retail app with Square Register or other Android devices. Setup Hardware USB Connection To set up hardware from the Retail app: Open the app and tap the...
• Bluetooth Receipt Printer • Cash Drawer Printer Combo • iPad POS Receipt Printer • iPhone Bluetooth Receipt Printer • iPhone Receipt Printer • Pop Up Shop POS Setup • Printer Repair Austin • Receipt Printer Austin • Refurbished POS Equipment • Refurbished Thermal Printer • Square Compatible Receipt Printer • Square Hardware Bundle • Square Kitchen Order Printer • Square Receipt Printer • Square Stand Printer • Square TSP654II BTi • Star Bluetooth Receipt Printer • Star Micronics SP742ML • Star Refurb iOS Printers • Star SM-S220i Mobile iPhone Printer • Star TSP143LAN Receipt Printer • Star TSP650II Bi • Star TSP650IIBI Bluetooth Printer • Thermal Bar Code Printer • Zebra ZD410 Printer Repair
---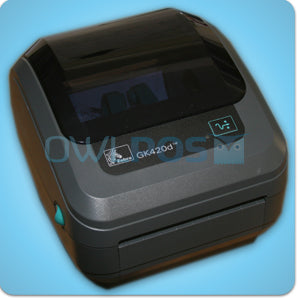 Owl POS offers Repair and Service on all the Zebra Bar Code Shipping Label and Tag Printer Models we sell. We serve the Austin, Texas area and are located in Dripping Springs. You can drop off your printer locally, or send it in for us to troubleshoot and repair. Our prices depend on the model printer, the issue you are having and start at $75. This includes free return shipping and a 90 Day Warranty. Our experienced technicians will perform the same refurbishing process on your printer as the ones we sell on our website.  Common problems we fix with Zebra Label Printers...
• FedEx Shipping Label Printer Austin • Fix Zebra Printer Austin • Local Zebra Printer Repair • LP2844 Repair Austin • Printer Repair Austin • Receipt Printer Austin • Refurbished POS Equipment • Refurbished Thermal Printer • Store Tag Printer • Tag Printer Repair Austin • Thermal Bar Code Printer • UPS Shipping Label Printer Austin • UPS Shipping Printer Austin • USPS Shipping Label Printer Austin • Zebra GK420D Error • Zebra GK420D Repair • Zebra GK420T Repair • Zebra GX420D Repair • Zebra GX420Rx Cutter Printer • Zebra GX420T Error • Zebra GX420T Repair • Zebra GX430D Repair • Zebra GX430T Repair • Zebra Label Calibration Troubleshooting • Zebra Label Printer Troubleshooting • Zebra LP2824 Tag Printer • Zebra Printer Firmware Update • Zebra Printer Flashing Light • Zebra Printer Not Working • Zebra Printer Problem • Zebra Printer Repair Austin • Zebra Printer Service Austin • Zebra Shipping Label Printer Service Austin • Zebra ZD410 Printer Repair • Zebra ZD420 Repair • ZP450 Printer Repair • ZP505 Label Printer Austin