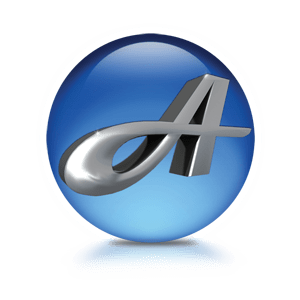 The following list of printers are compatible with the Aldelo Touch POS hardware equipment. Because this software is for iPads, the requirement is that the interfaces need to be either ethernet/network, Wireless Wifi or Bluetooth. Thermal Receipt Printers Epson TM-T88V M244A Ethernet Receipt PrinterEpson TM-T88V M244A Wireless Wifi Receipt PrinterEpson TM-T20II Thermal Receipt PrinterStar Micronics TSP143LAN Receipt Printer Mobile Portable Thermal Receipt Printers Epson TM-P80 Wireless or Bluetooth Mobile Printer Star Micronics SM-S220i Bluetooth Mobile Thermal Printer Star Micronics SM-T300i Bluetooth Mobile Thermal Printer Dot Matrix Kitchen Order Printers Epson TM-U220B M188B Ethernet Kitchen Order Printer Star Micronics SP742ML Ethernet Kitchen...
• Aldelo Compatible Cash Drawer • Aldelo Compatible Equipment • Aldelo Touch Printer • Bar Setup • Bluetooth Receipt Printer • Cash Drawer Printer Combo • Epson Refurb POS Printers • Epson TM-T88V Printer • Food Truck POS Receipt • iPad POS Receipt Printer • Kitchen Order Printer • Mobile Bluetooth Receipt Printer • Pop Up Shop POS Setup • Printer Repair Austin • Receipt Printer Austin • Receipt Printer Cash Register Combo • Receipt Printer for iPad • Refurbished POS Equipment • Refurbished Thermal Printer • Restaurant Ticket • Star Micronics SP742ML • Star Refurb iOS Printers • Star TSP143LAN Receipt Printer • Used Receipt Printers
---
For obvious reasons, we think that refurbished point of sale equipment like the receipt printers we sell are important to the restaurant and retail industry, but not all of these products found online are created equal. Here we will discuss why our remanufactured equipment is different than the rest and the pros of buying used instead of new. The number one reason businesses choose to buy refurbished is price. Price is important and one of the first things people refine their buying searches with. It is a very important factor when choosing to go refurbished because it can save your...
• Android Compatible Used Printer • Cheap Receipt Printer for POS • Epson Refurb POS Printers • Receipt Printer Austin • Refurbished POS Equipment • Refurbished Thermal Printer • Remanufactured • Restaurant Industry Hardware • Star Refurb iOS Printers • Used Receipt Printers • Zebra Label Printer Austin